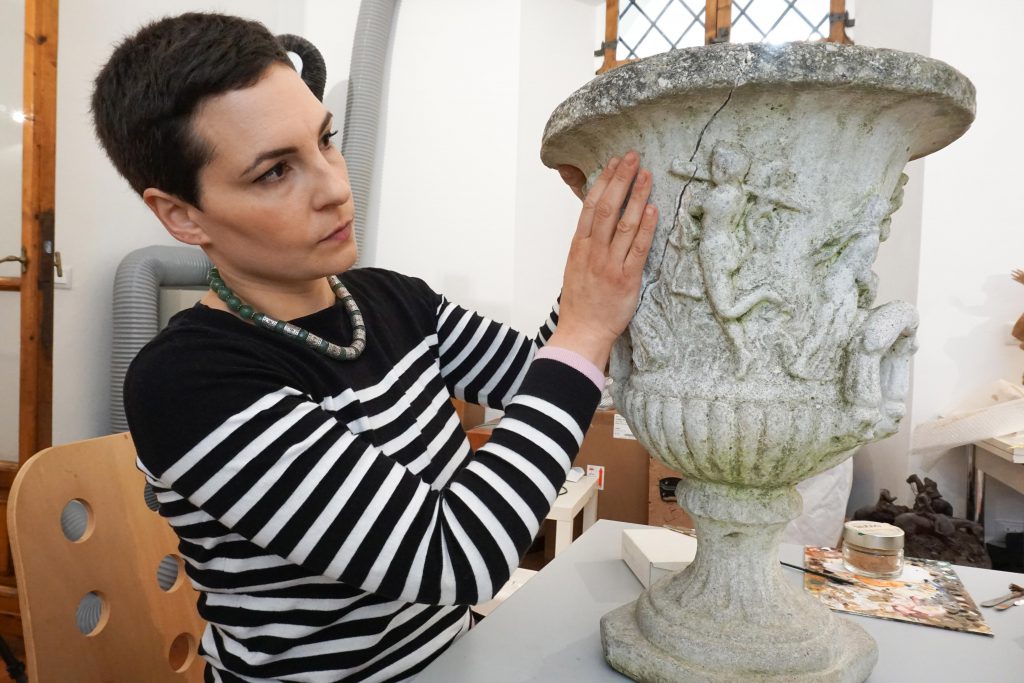 Joyce Terreni received her diploma in "Architecture and Furnishings" at the Leon Battista Alberti secondary school specialising in art subjects in Florence and first became interested in studying the art of mosaics after attending workshops held by Prof. Giancarlo Raddi delle Ruote and his collaborators, Federica Cappelli and Francesca Toso from the Opificio delle Pietre Dure, in Florence. Subsequently, she attended the three-year professional course at the Palazzo Spinelli Institute for Art and Restoration in Florence and obtained the diploma as a Tecnico Qualificato di Restauro Ceramica e Materiale Lapideo (Qualified Technician for the Restoration of Ceramics and Stone Materials) in 2010. From 2010 to 2011, she specialised in the restoration of archaeological finds.
After further years of training and internships in museums and restoration laboratories in Italy and abroad, she began working closely with restorer, Franca Gambarotta Terzi, who had been her ceramic restoration teacher and mentor.
In 2016, Joyce founded Arti Plastiche Studio di Restauro; her company is recorded in the register of artisan companies.